When in Jaipur, immerse yourself in the city's rich heritage, tradition, culture, and vibrant local life. Embarking on a cycling tour is the perfect way to truly experience the authentic charm of Jaipur. The morning, with its tranquil atmosphere and soft sunlight, provides an ideal setting for this exploration, allowing you to connect with the real essence of the city.
Enjoy Best Bicycling Tour of Jaipur City
Exploring Jaipur on a cycle tour is a delightful way to delve into the city's soul. As you pedal through its bustling streets and serene lanes, you'll witness the seamless blend of heritage, tradition, and local life. The cool morning breeze accompanies you, adding to the charm of your journey. Discover the architectural wonders, vibrant markets, and the warm hospitality of Jaipur, all while enjoying the freedom and flexibility that a cycling tour offers. It's not just a ride; it's an immersive experience into the heart of the Pink City.
Guided cycle tours Jaipur Rajasthan
For an enchanting Jaipur cycle tour, consider this route: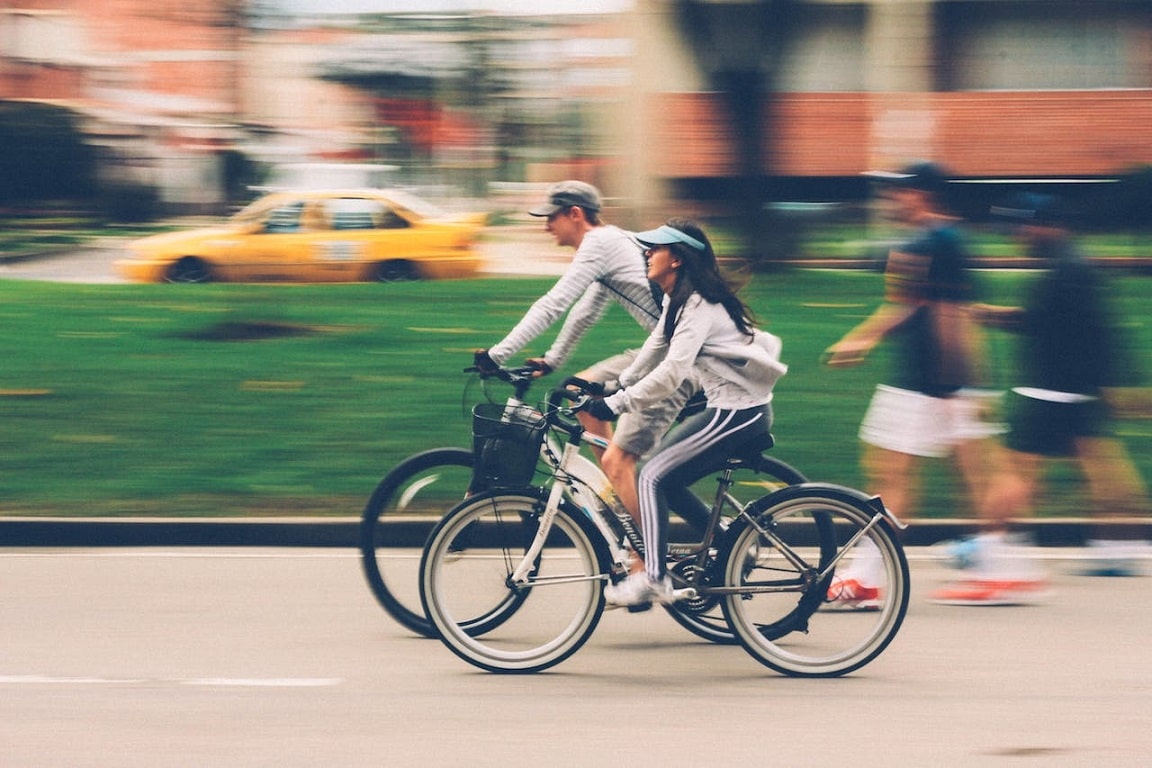 Start at Hawa Mahal (Palace of Winds): Begin your journey at this iconic landmark, known for its unique architecture.
Jal Mahal (Water Palace): Cycle towards the serene Jal Mahal, a palace floating in the midst of Man Sagar Lake.
Amer Fort: Head towards the majestic Amer Fort, a UNESCO World Heritage Site. The uphill ride is rewarding with breathtaking views.
Panna Meena Ka Kund: Explore this historic stepwell, known for its intricate architecture and vibrant surroundings.
Nahargarh Fort: Cycle up to Nahargarh Fort for panoramic views of the city. The fort offers a glimpse into Jaipur's royal history.
Jaigarh Fort: Continue to Jaigarh Fort, connected to Amer Fort. Discover the impressive architecture and enjoy the scenic beauty.
Sisodia Rani Garden: Descend towards the beautiful Sisodia Rani Garden, known for its landscaped beauty and historical significance.
Galta Ji (Monkey Temple): Visit this unique temple complex surrounded by hills. The ride towards Galta Ji offers a blend of spirituality and nature.
Albert Hall Museum: Cycle towards the Albert Hall Museum, a stunning example of Indo-Saracenic architecture. Explore the museum and its diverse exhibits.
City Palace: Conclude your tour at the City Palace, the heart of Jaipur. Immerse yourself in the regal ambiance and cultural richness.
This route encompasses Jaipur's key attractions, offering a perfect blend of history, culture, and natural beauty. Adjust the pace to suit your preferences and make it a memorable cycling adventure!